INFANTS GYMNASTICS
We have a range of gymnastics classes for both boys and girls, offering foundation level classes for 5-7 year olds, these then lead into our 7+ years, advanced gymnastics classes.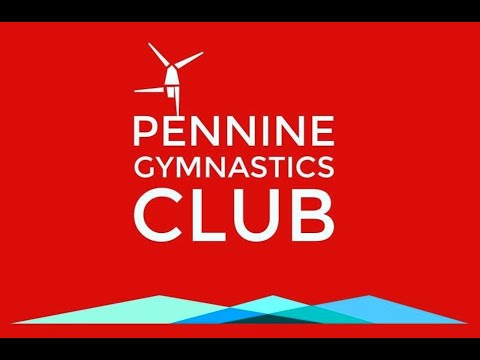 Our program encourages children to develop strength, flexibility, co-ordination, and confidence while having fun in a safe learning environment.
We have a focus on perfecting fundamental skills like rolls, handstand and cartwheels, while beginning the preparations for more impressive skills such as back flips and somersaults. With in this program, gymnasts develop their abilities on floor, beam, bars, vault and trampoline.
We have a range of 1 hour and 1 and a half hour classes available, Monday- Sunday at both our Honley and Holmfirth Facilities.
All Gymnasts work towards our very own award scheme, working on and achieving badges twice a year.
Unlike other Gymnastics clubs, our badge scheme does not follow the British Gymnastics awards. Instead we have created a much more challenging and progressive scheme of work that we believe develops our gymnasts to a high level of gymnastics.
| | | | |
| --- | --- | --- | --- |
| Day | Time | Age | Location |
| Monday | 4.30-5.30pm | 5-6 years | Honley |
| | 5.30-6.30pm | 6-7 years | Honley |
| | 6.30-7.30 pm | 7-10 years | Honley |
| Tuesday | 4.30-5.30pm | 6-7 years | Honley |
| | 5.30-7.00pm | 7-10 years | Honley |
| Wednesday | 4.30-5.30pm | 5-6 years | Honley |
| | 5.30-6.30pm | 6-7 years | Honley |
| Thursday | 4.30-5.30pm | 5-6 years | Honley |
| | 5.30-7.00pm | 7-10 years | Honley |
| Thursday | 5.00-6.00pm | 5-6 years | Holmfirth High School |
| | 6.00-7.00pm | 7-10 years | Holmfirth High School |
| Friday | 4.30-5.30pm | 6-7 years | Honley |
| | 5.30-7.00pm | 7-10 years | Honley |
| Saturday | 9.00-10.00am | 5-6 years | Honley |
| | 10.00-11.00am | 5-7 years | Honley |
| | 11.00-12.30pm | 7-10 year | Honley |
| Sunday | 10-11.30am | 5-7 Years | Honley |
| | 11.30-1.00pm | 7-10 years | Honley |